events
Menagerie™ Nights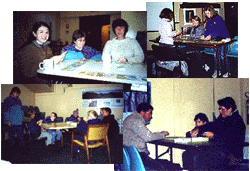 As part of the Kosciuszko National Park Discovery Program visitors to the Park are able to meet and challenge the creators of Australian Menagerie™. For more information about when the Discovery Program runs contact the Kosciuszko Education Centre in Kosciuszko National Park on +61-2-645055666 or email Pat and Dan directly for details.
Menagerie™ Artwork
used for NSW NPWS 2000 Annual Pass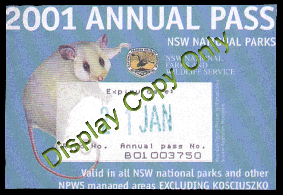 The NSW National Parks & Wildlife Service has used the Mountain Pygmy-Possum illustration from Australian Menagerie™ for this year's national park's annual pass. This illustration was created by Michael Shea.